Artificial stope sill concerning to the conditions of the development of weak and soft ores
Short description:
Building the construction of the stope sill is a phased drivage of the service entries that are filled with concrete mix, first as supports, then as dome-shaped ceilings. Between supports the rock (ore) material is extracted, forming a entry of the appropriate destination.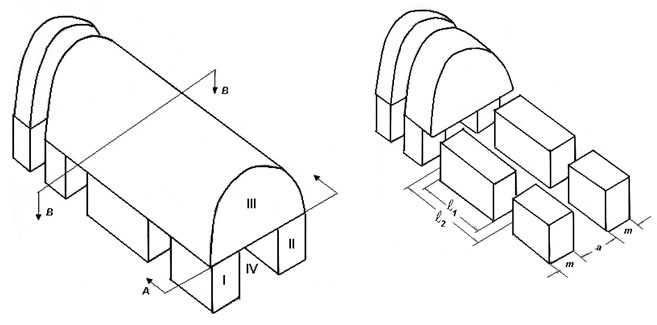 Construction of the stope sill
Level of readiness:
The proposed construction has the necessary substantiation studies and performed analytical calculations of the strength of load-bearing and is ready for testing.
Partners:
JSC «Kazchrome».
Contacts:
SSE «D.A. Kunayev Mining Institute», RSE «NC CPMRM RK»
050046, Almaty, 191, Abay av.
Tel.: (727) 376-53-16
Fax: (727) 376-52-97
E-mail: This e-mail address is being protected from spambots. You need JavaScript enabled to view it