Stabilization of metallurgical slag from the decay
Short description:
A technology for the stabilization of slag from the decay by entering them in micro-doses of boron is developed. The production of high quality building rubble resulting from the new technology lump of slag is organized.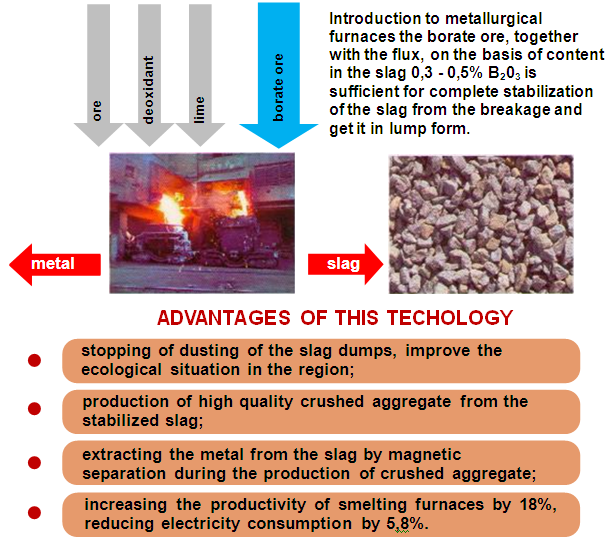 Recycling decaying metallurgical slag
Level of readiness:
Technology is implemented into production.
Availability of patents:
Technology is protected by provisional patent of RK.
Partners:
Aktobe Ferroalloy Plant;
Chelyabinsk Electric Steel Works.
Contacts:
SSE «Zh. Abishev ChMI» RSE «NC CPMRM RK»
Karaganda, 63, Ermekov str.
Tel.: (7212) 43-31-64
Fax: (7212) 43-31-61
E-mail: This e-mail address is being protected from spambots. You need JavaScript enabled to view it